Dogs baked potato shop!
Welcome to dogs baked potato shop.
Its located in the Kiyota district in Sapporo .
Come and experience about cute shop assistant !
Self introduction! (Ken chan)
Im a 4 year old Shiba dog. My name is Ken, and male. At first time,I lived as an ordinary pet,but I have been working as a baked potato shop 2 years.
I don't know difficult question, but I can meet many people , so I enjoy every day.
Why do I start this store?
In Japan ,a long time ago ,There were many dogs kept outside. so many people had the opportunity to interact with dogs.
But now few dogs are kept outside. Hence most people cannot interact with dogs. That is very lonely .
Ther are a lot of elderly people who like dogs ,but cant keep them or who live alone and lonely.
If you come baked potato shop here, You can see dog and relationship.
Ken would be happy if such people could have fun even a little.

October 20th 2019 Ken
Access map
How to come here? (dogs potato shop)
Take a bus from Fukuzumi subuway station, and get off Kiyota 2Jo 1Chome,
You walk 5 minutes, you can see our shop .
Ken (Shiba dog) waiting for you.
How to buy baked potato?
① Put money here 200yen (one piece).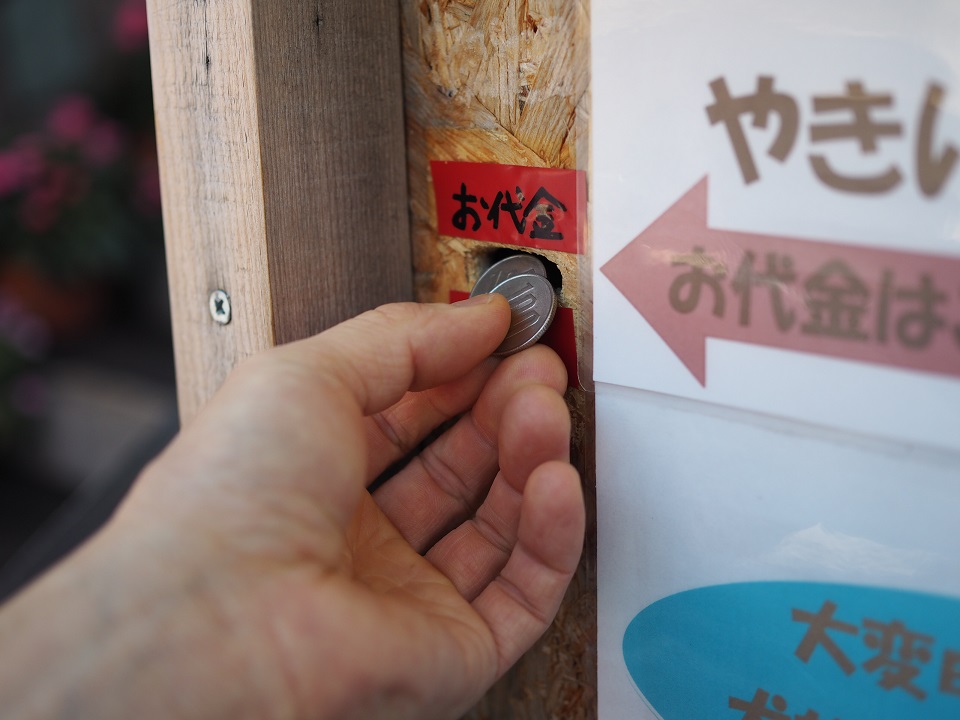 ② There are baked potato in this box.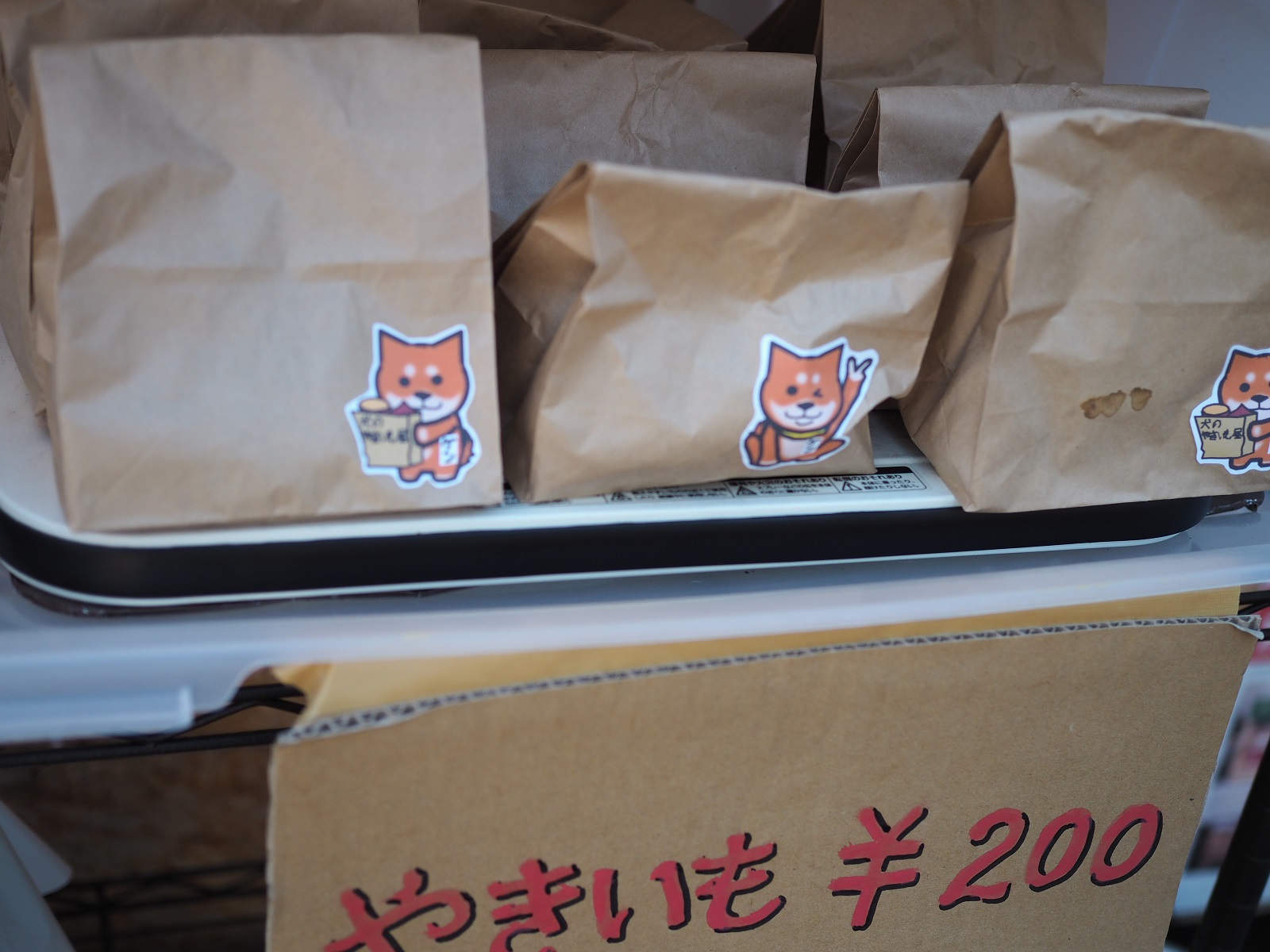 Attention please note!
Im a dog so I cant give you change.
Please make sure you have exact change.
Thank you cooperation.
Donation!
Ken (Shiba dog ) donate part of sales.
It is an organization (NPO company Sixtuponokai) that protects dogs and cats.
店舗案内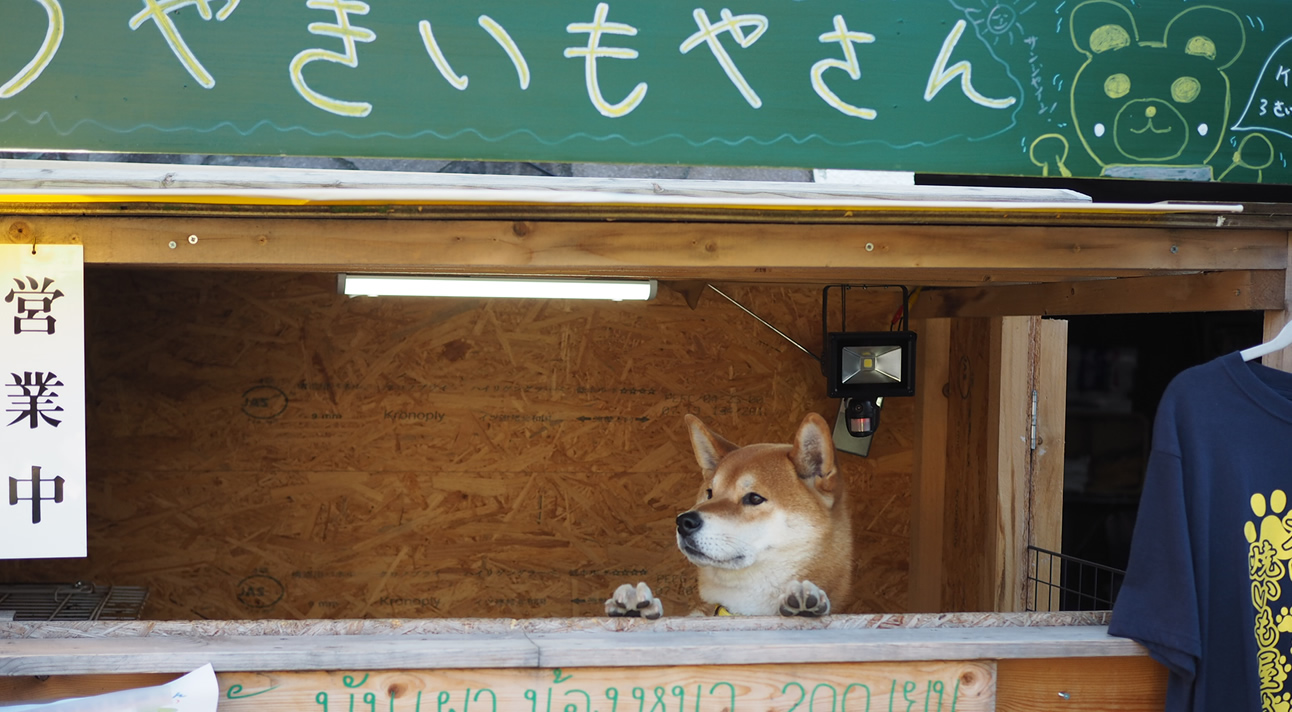 店舗名
犬のやきいも屋さん
住所
〒004-0842
北海道札幌市清田区清田2条1丁目15-11
TEL
080-5169-0794
営業時間
平日祝日
11:00~15:00までです。
(12:00~13:00は、ケンちゃん、きゅうけいです。)
お店への行き方
地下鉄福住よりバスで10分くらいです。
駐車場
お店に駐車場はないので、近くにあるタイムズに停めてほしいんだワン!
(犬なので車の誘導はできません。)